February is the month we honor the memory and actions of

Reverend George Fox (Methodist),

Jewish Rabbi Alexander Goode,

Reverend Clark Poling (Dutch Reformed) and

Father John Washington (Roman Catholic).

These Four Chaplains died together during World War 2 after their ship was torpedoed by a German U-Boat.

As part of our Americanism activities, Post 305 and its' Auxiliary jointly conduct a remembrance ceremony honoring the memory of these Four Chaplains and their heroic actions as their ship sank. Please click on the link above for more information about these four chaplains.

We will hope to see you at this special meeting.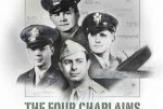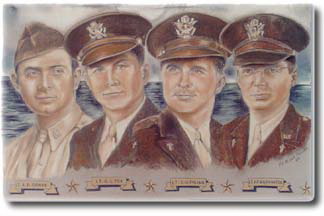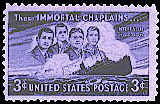 The American Legion

The Woodlands Post 305

P. O.Box 9336, The Woodlands TX 77387

281-298-2440 (Leave a Message)

This page was last updated: December 25, 2019