The Woodlands American Legion Post 305

JULY 4th PARADE

The American Legion

The Woodlands Post 305

P. O.Box 9336, The Woodlands TX 77387

281-298-2440 (Leave a Message)

This page was last updated: February 19, 2019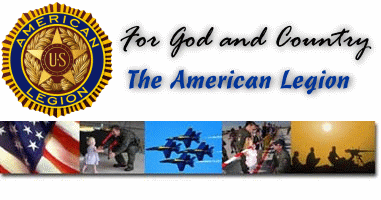 JULY 4th PARADE "Official" Information

Post 305 policy and procedures

These policies and procedures are intended to

provide general information about our involvement with the Parade and

provide generalized guidelines for how we set up for the parade.

We ask that all participants be mindful of common sense actions and precautions and at all times, be "safety first" aware. We are in the midst of moving vehicles and equipment. Once the parade starts, we will be sitting in an open air slow moving trailer. We have never had an accident and want to keep it that way.

Safety First

Safety Captain:We have a safety captain on board. This person is a non professional whose purpose is to assist with mobility issues, observe for obvious safety hazards and in general accomodate parade particpants as reasonably possible.

First Aid kit: A First Aid kit will be on board the float, in a dry storage container at the back of the float.

Water:Chilled bottled water in ice chests will be available at no charge for float riders, walkers, support staff and guests. Water is not available to the general public except for emergencies.

Fans: A hand fan will be placed on each chair. In addition, four portable battery operated high velocity fans will be on board the float. After cooling off, please ask the safety captain to pass the fans on to someone else.

Handicap:We are wheel chair accessible with a ramp that wheel chaired riders can use to board the float.  For those with other mobility conditions, steps will be available at the back of then float to use to step up into the float. There are no head clearance issues. We will load from the back of the float.

Chairs:On board are stable heavy duty foldout chairs for sitting purposes only. Please do not let children stand on the chairs while the float is in motion. We do not use benches or bales of hay.

Non slip floor:The floor of the float is covered with artificial non slip green turf.

Weather:Be prepared for hot weather, sometimes cloudy, sometimes not, but almost always in the high 90's. Wear loose casual clothing and comfortable non leather soled shoes. A July 4th theme straw hat is encouraged. The float has a ceiling that provides overhead shade and protection from rain and bird droppings.

Guidon

We do not have a military style Guidon to lead us thru the parade; however,

an alternate guidon service is provided by two "on point" people walking who follow the parade director instructions which makes it impossible for us to make a "wrong turn" and

for unit identification, our guidons carry a horizontal 8 ft. banner pole with a 2' by 6' banner attached emblazoned with Post 305 and Auxiliary logos and names.

The Color Guard immediately follows the guidon.

Color Guard

The color guard is equipped with rifles, straps, helmets, gloves, National and Post colors

Sgt At Arms is in charge of this detail, not the Parade Chairman.

The "lead vehicle" first convertible immediately follows the Post 305 color guard.

Lead Vehicle

A convertible normally carry's the Post 305 Commander and Auxiliary Unit 305 President.

Preparations are made for a comfortable seating area above the rear seat.

The post 305 float follows the lead vehicle.

Post 305 Float

The Post 305 float is a 20 ft utility style, heavy duty trailer.

The parade frame is a custom built unit, designed to accommodate Post 305 use and needs.

The float is adorned with flags, banners, and normally with a  special banner depicting the current years' parade theme.

The parade float, with partial Post 305 financial assistance, is sponsored by one of our longest term members, who wishes to remain anonymous. Many thanks to him or her.

For 2018, the theme is "United We Stand"

Parade music

A variety of parade music is on board the float

Music is patriotic in nature, somewhat loud but not overbearing for those with hearing aids.

Music is not intended to be loud enough to accommodate parade observers sitting on the sidelines.

Trophies from past years

Post 305 has won several trophies in years past.

There were 6 categories, 154 floats total, per the July 4th website.

Post 305 Parade Sponsors and Budget

Post 305 members allow a budget item each year for July 4th parade expenses. This allows enthusiasm, purchase of banners and sundries, to include coffee and doughnuts and kolaches.

We have a silent sponsor who takes responsibility for the float.

We have a sponsor, Mr. Win Salter, who finacially sponsors Color Guard needs.

The Auxiliary sponsors parade day coffee, doughnuts (float arrives at parade ground at 7:00 am), and on the float ice chests with refreshements. Each effort includes set up and take down.

We do not go cheap. You can expect a first class operation. Our goal is to win a 1st place trophy for most Patriotic float and the $250 cash award.

Hospitality

Auxiliary Unit 305 is responsible for Parde hospitality.

Coffee, donuts, kolaches are available at no charge while we are in the set up stages.

Normally, at the parade conclusion, chilled water is still available but no food items

Timeline of Events

Parade float muster is at the east side of the United Methodist Church parking lot.

Float checks in at 6:30 am. Float is in place by 7:00 am.

Set up crew arrives 6:45 am

Float is 100% ready to go about 8:00.

Participants begin arriving 7:45 to 8:30

Streets are closed at 8:15 am .

Parade moves out at 9:00 sharp.

Float returns to original muster area about 10:15 am +-.

Participants, Vistors and float riders generally disperse by 10:45.

Float is made ready to travel back to storage from 10:15 till 11:00

Float leaves the parking lot about 11:00

Parade as a whole is over by 11:30 am

Location of Parade Muster

The Woodlands United Methodist Church parking lot

East side for parade floats and equipment

North and west side of church for parking.

There is no south side parking available.